ACROSS THE HOLY TELL
At Bedford Hills Prison, interviewing women serving murder raps, I struggled to understand why 'good' women can end up doing heinous things. Fast forward a few years later talking with female soldiers at a base in Texas (preparing for Iraq deployment). Hearing their stories, I became haunted by the question: How do women live with acts of horror that challenge fundamental beliefs about faith, family and country? Writing ACROSS THE HOLY TELL was like jumping out of an airplane without a parachute.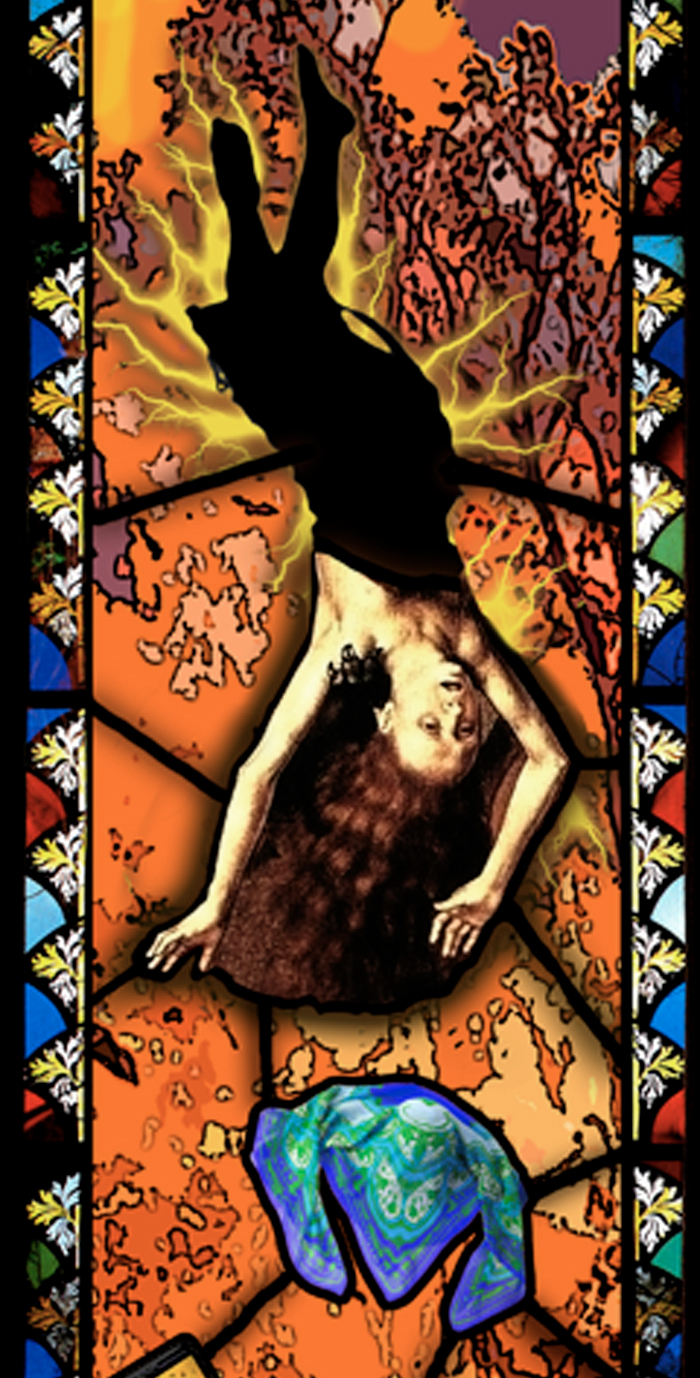 Painting by Nancy Baker for ACROSS THE HOLY TELL
STORY
ACROSS THE HOLY TELL (6f, 5m) is a tragedy about two mothers from opposite ends of the globe thrown together by circumstance, bonded by love, and destroyed by violence. Christine, a devout Catholic, joins the American military in response to the death of her father in 9-11 (leaving her husband Joe and autistic daughter Mary behind in Texas). Stationed in Baghdad at the start of the Iraq War, she develops a secret relationship with Mona (whose father was murdered by Saddam's forces) and Mona's deaf 13-year old daughter, Yasmin. As Christine and Mona strive to overcome cultural, religious and political differences, the war irrevocably shatters their lives.
MEDIA
"…Across the Holy Tell explores fanaticism and faith, personal grief and public tragedy, against the context of the Iraq War and through stylistic choices resonant of Greek drama and medieval mystery plays. As is true of many of June's plays, the piece is challenging and troubling, as well as richly envisioned and beautiful."
– Lynden Harris, Artistic Director, Hidden Voices
"I felt this sensation. . . of the tells and sand as a sort of sacred grave in which something true and authentic 'lived' while this crazy swirl of human insanity spun over it like a toxic gas above a planet."
– Maggie Pate, Oxford University Press
DEVELOPMENT AND AWARDS
Weymouth Center for the Arts & Humanities residencies
Developmental reading at Rooster's Wife, NC
Staged reading at Burning Coal Theatre, NC
Second Place, Judith Royer Award for Excellence in Playwriting