BIRDS OF A FEATHER:
A COMEDY ABOUT DE-EXTINCTION
Rifling through a bookstore clearance rack one lazy summer day, a children's story caught my eye. Containing illustrations of feathers (and even whole birds!) perched on top of women's hats, I couldn't get the outlandish, turn-of-the-century chapeaus out of my mind. Exploring the history of the American feather trade (and efforts to stop the avian destruction) ultimately led me to today's efforts to resurrect the extinct passenger pigeon. BIRDS OF A FEATHER: A COMEDY ABOUT DE-EXTINCTION was hatched from these intersecting flights of fancy.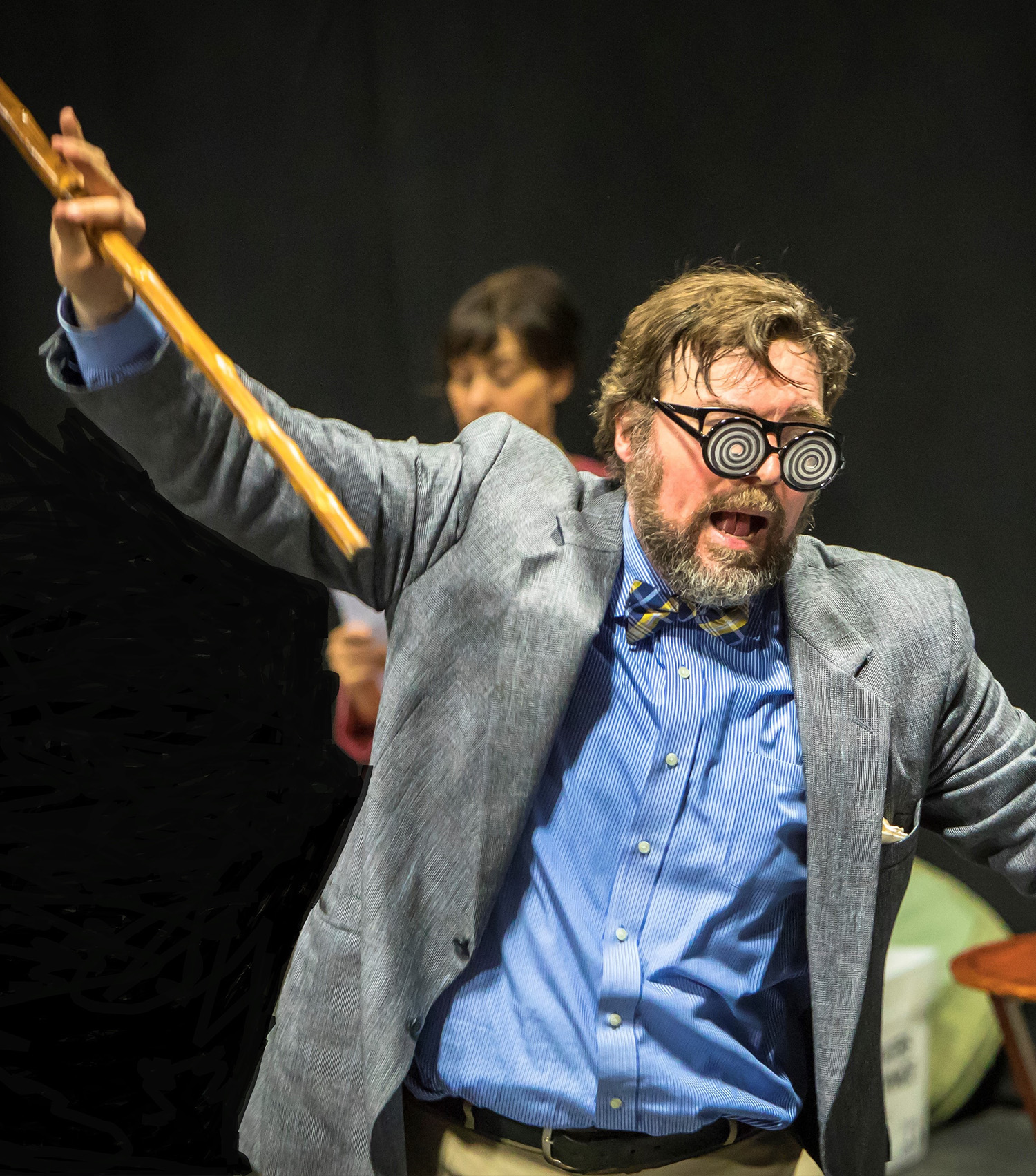 STORY
BIRDS OF A FEATHER (4f, 2m) is a madcap romp about AP Wells, a time-travelling scientist who journeys a century into the past to save the passenger pigeon. He meets Diana Katherine Birdwhistle, 1912 New York fashionista, who has taken on the feather trade to stop the slaughter of birds. "Bringing Up Baby" meets "Doctor Who" in this Benedict-Beatrice comic love story set against the first nighttime suffragettes' march!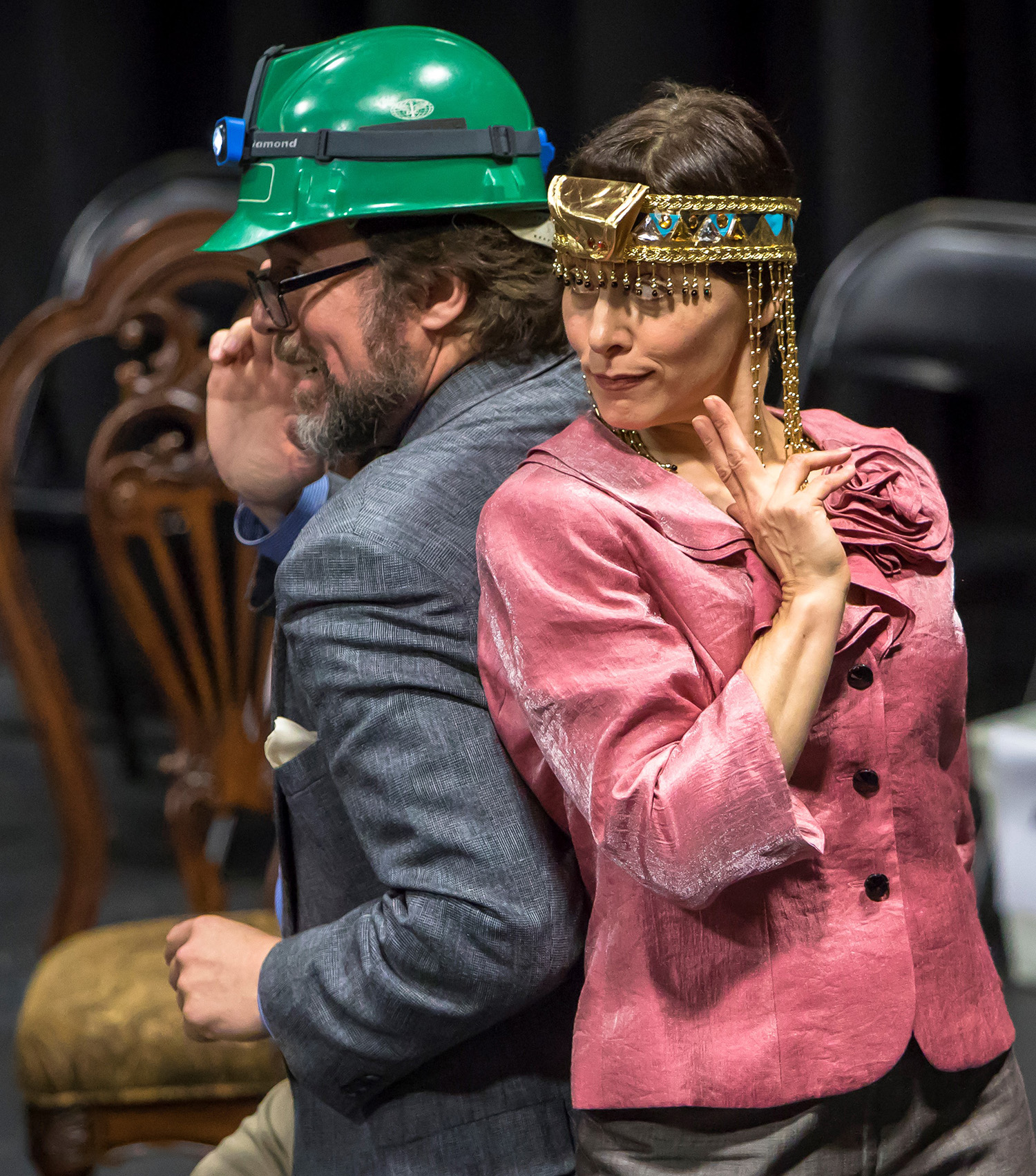 MEDIA
"Playwright June Guralnick has always excelled at bringing history and politics alive for theater goers, but in BIRDS, she outdoes herself with a comic romp that somehow manages to find the cross section between first wave feminism and the extinction of a once prolific species. Downright ingenious, it somehow manages to be laugh-out-loud funny while communicating deadly serious ideas."
– Wendy Lidell, Sr. Vice President, Kino Lorber Films Inc.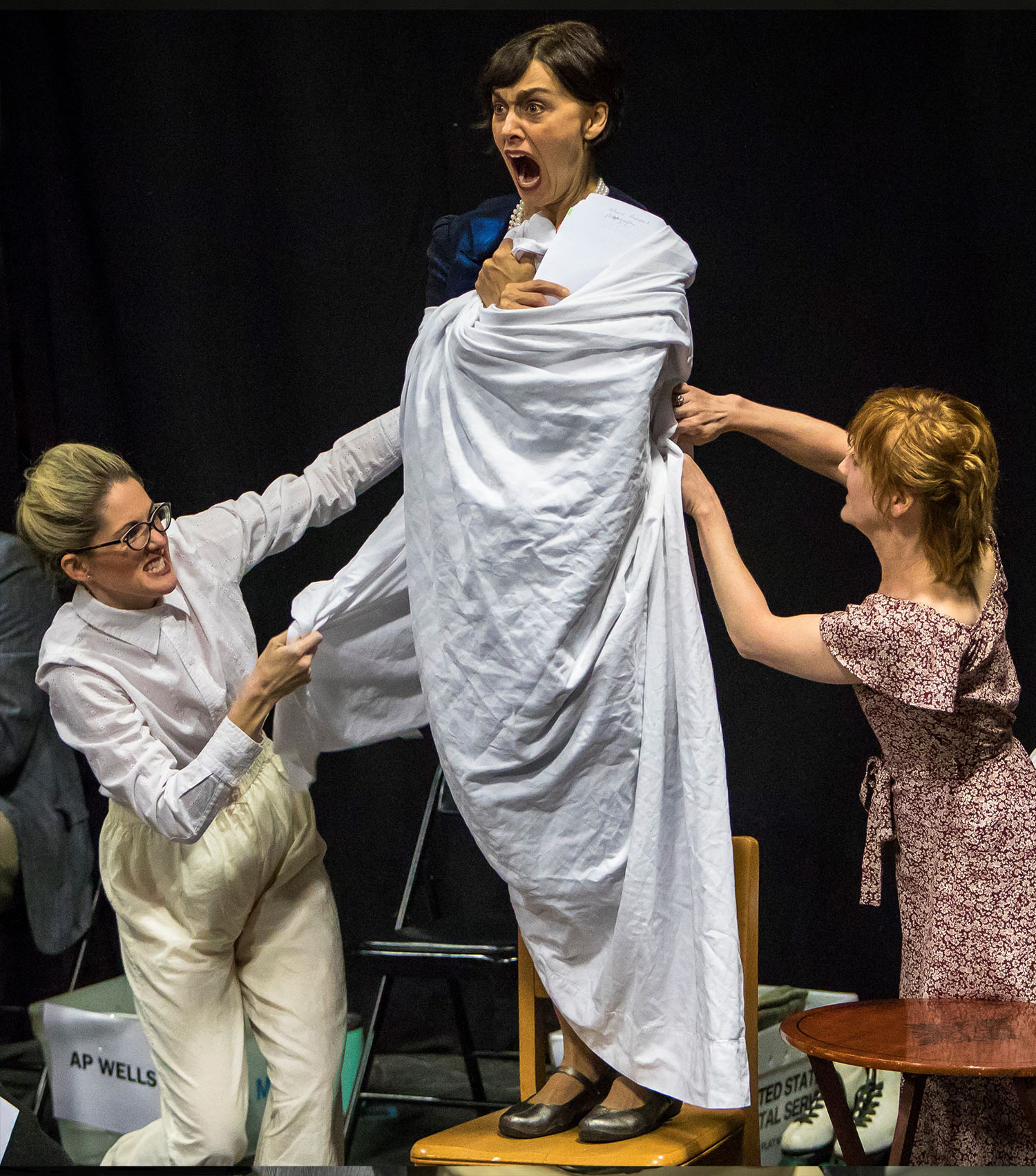 DEVELOPMENT
Writing residencies at Hambidge Center for the Arts, Weymouth Center for the Arts & Humanities, and Wildacres Retreat Center
Country Bookshop unstaged reading, Southern Pines, NC
Turn to Flesh Productions staged reading, TAI Group, NY
Festival51 reading at Contemporary Theatre Company, RI; Festival51 workshop at AS220 Arts Center, Providence, RI
Reading, Carolina WordFest, Spirit Square, NC
Staged Reading, Theatre In The Park (produced by Sips & Scripts, Raleigh, NC) featuring Brook North, Edith Snow, Catherine Rodgers, Noelle Barnard Azarelo, Abbey Toot, Fred Corlett, Denise Sepic and Foley Artist Rowell Gormon (Photos courtesy of Teresa Pigeon and Scott Mais featuring Raleigh cast.)
Publication of selected monologues in The Best Women's Stage Monologues of 2017 and The Best Men's Stage Monologues of 2017 (Smith & Kraus)
Publication of BIRDS monologue in The Best Women's Monologues from New Plays-2019, Applause Theatre & Cinema Books.